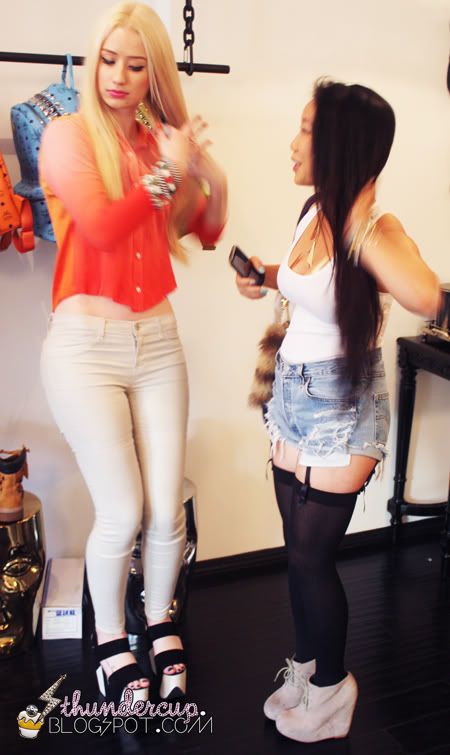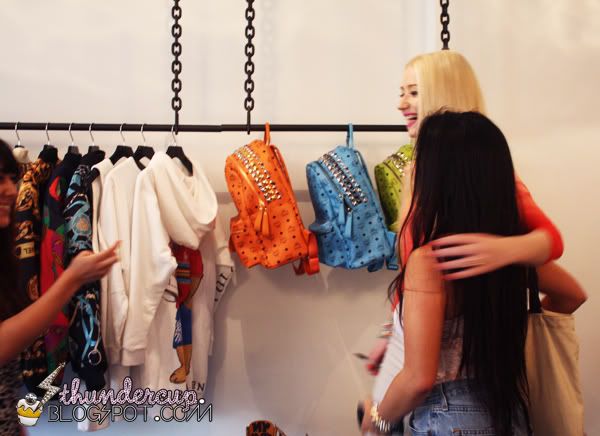 Skeme: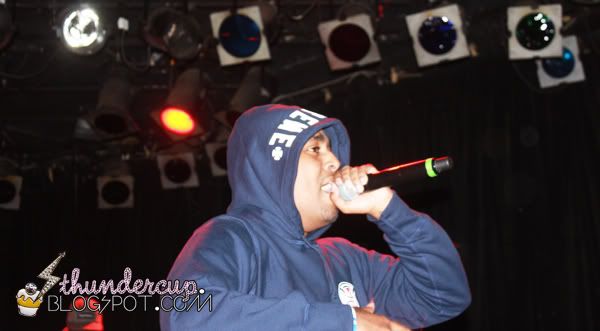 Iggy, do it biggy: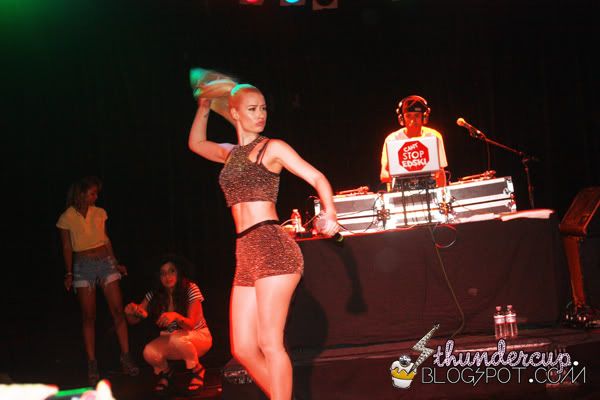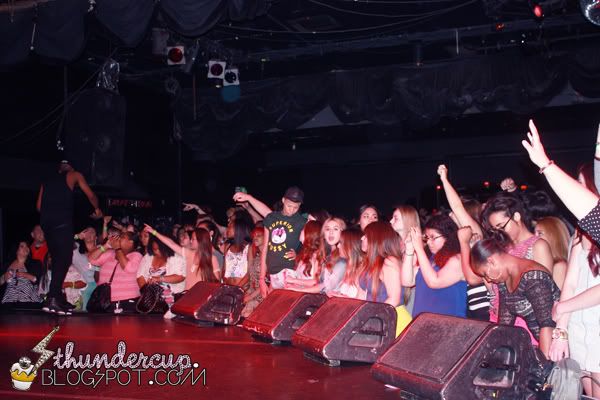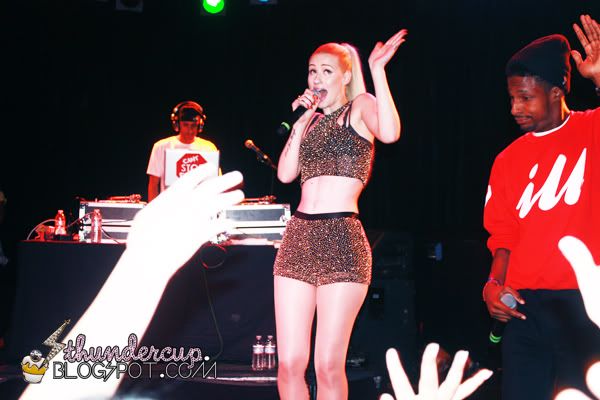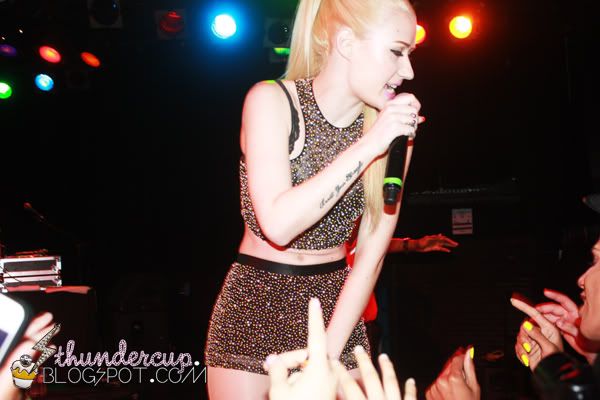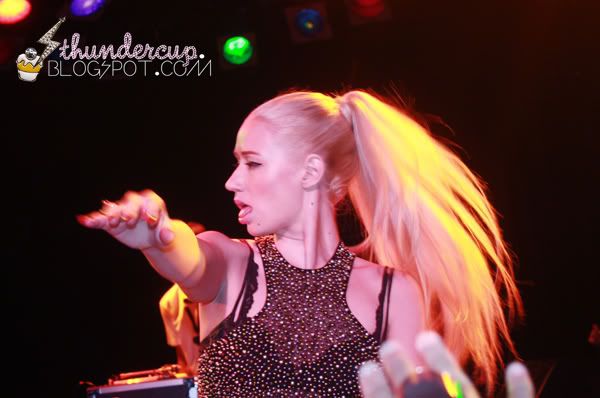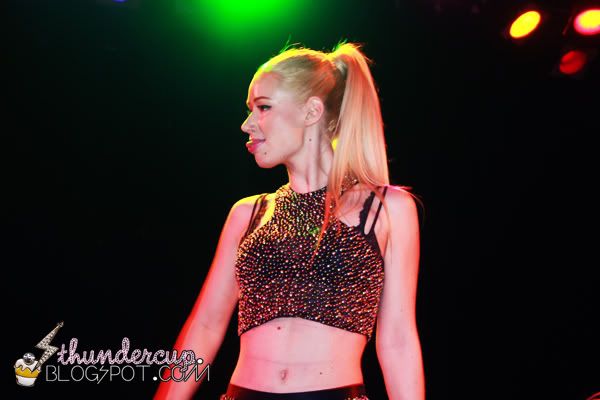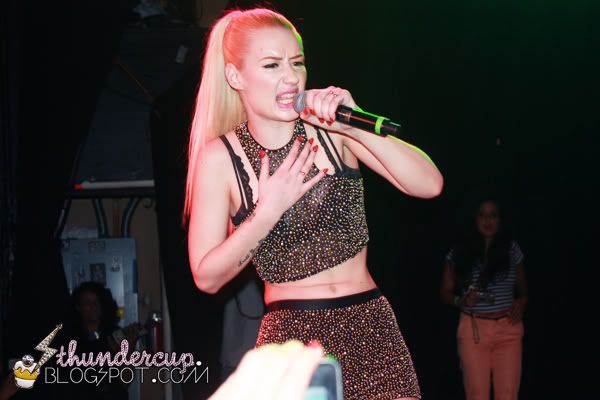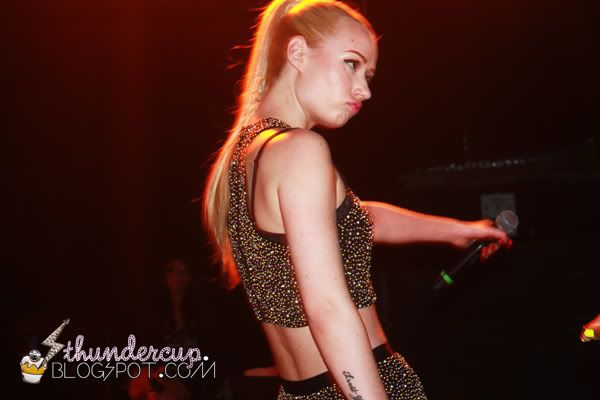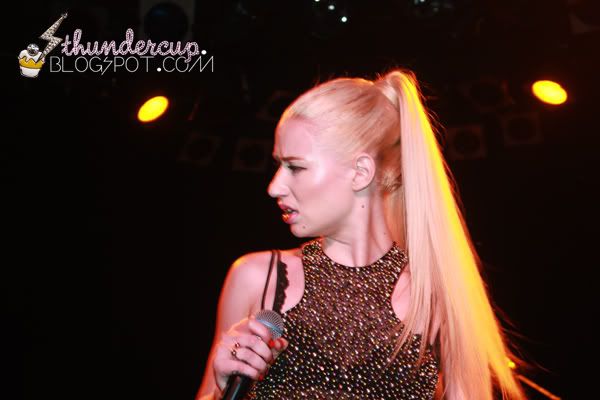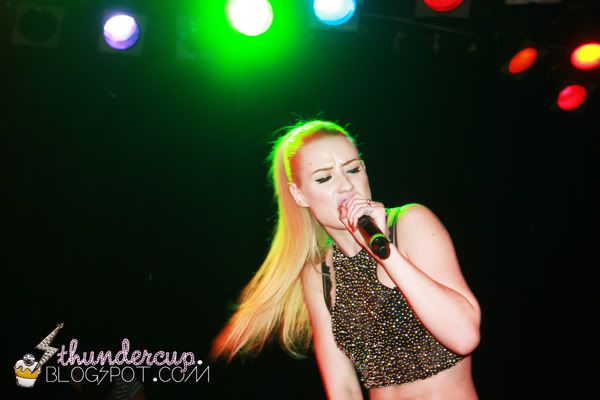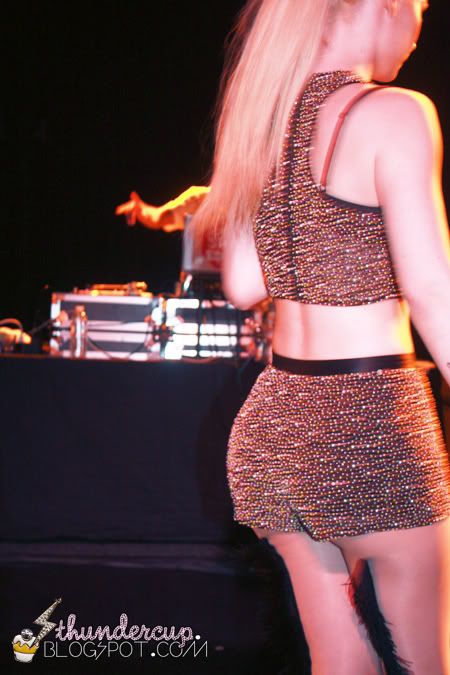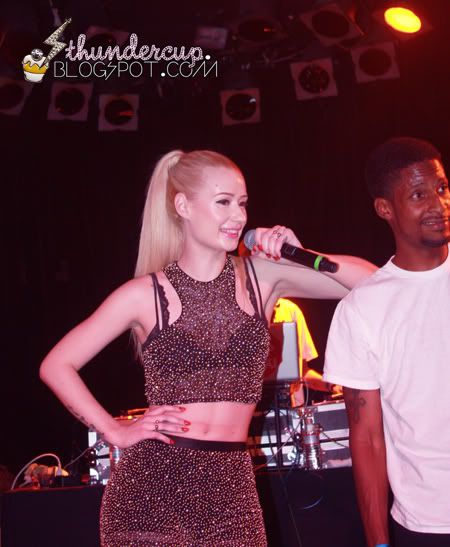 My fav shot of the night: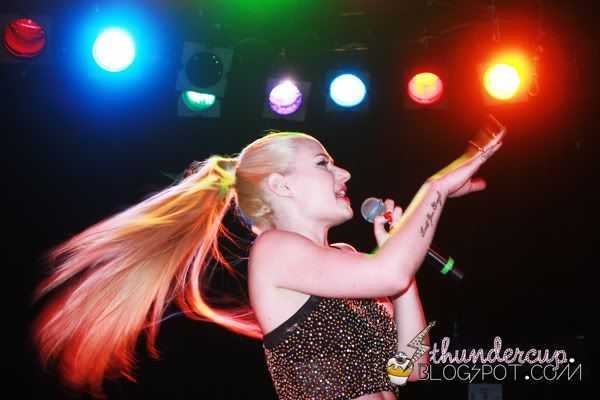 ...and I was on stage with her, looking like I was rapping too: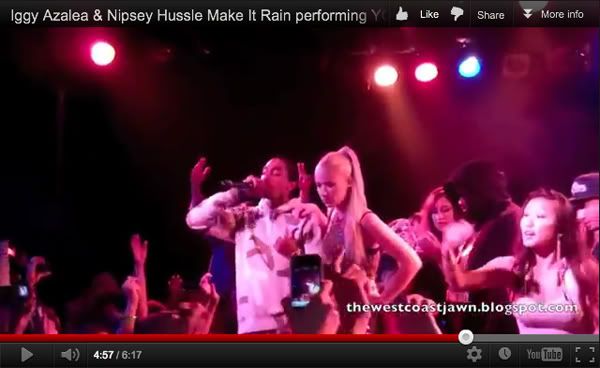 (Screenshot taken of Youtube video courtesy of thewestcoastjawn.blogspot.com)
This past Saturday, I rolled down to FourTwoFour Fairfax (aka "The Block") for Iggy Azalea's meet & greet. She slapped the shit out of my thigh because I was wearing garters under my shorts, & she said "If you two are going to the show, I'll definitely remember you 'cause you're wearing these!"
And go to the show we did. My right wrist hurts from getting all the shots above, & somehow I ended up on stage with Iggy, and she was makin it rain with Skeme & Nipsey Hussle, rockin a studded two-piece & nude tights with black tassels lining the back.
If you're ever debating whether or not to go see her live...the answer is definitely yes - she got all of LA turnt the fuck up.

And for all the skeptics out there...yes her hair and her ass are both REAL.